dbishop@ub.edu

Department of Economics

Junior Researcher

Diagonal, 696, 4th floor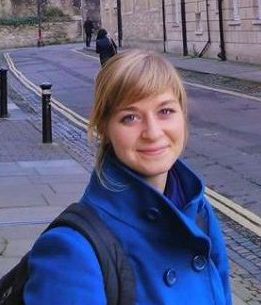 Research interests:
Danielle Bishop is a Junior Researcher in the Department of Economics at the University of Barcelona, where she is currently participating in the SPOT European research project (Horizon 2020), which aims to broaden the definition of cultural tourism and explore its relationship with the potential deepening of a shared European identity. She holds a BA from Kenyon College (Ohio, USA), an MPhil from the University of Oxford, and an MA in Cultural Management from the University of Barcelona. Her current research includes work on cultural tourism, gentrification, urban regeneration, community engagement, and creative cities through an intersectional lens, with a particular focus on race, gender, and identity. This includes both qualitative and quantitative analysis and policy recommendations for promoting sustainable local development, the preservation of local cultural heritage, and the empowerment of local communities, especially vulnerable and multicultural communities.
Researchers projects: