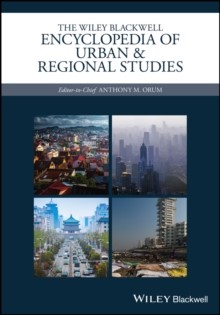 Provides comprehensive coverage of major topics in urban and regional studies
Under the guidance of Editor-in-Chief Anthony Orum, this definitive reference work covers central and emergent topics in the field, through an examination of urban and regional conditions and variation across the world. It also provides authoritative entries on the main conceptual tools used by anthropologists, sociologists, geographers, and political scientists in the study of cities and regions. Among such concepts are those of place and space; geographical regions; the nature of power and politics in cities; urban culture; and many others.
Associate Editors: Denis Judd, Marisol García Cabeza, Pow Choon-Piew, Bryan Roberts
Articles in this publication include contributions from authors of universities around the world including CRIT members: Anna Belen Cano, Santiago Eizaguirre, Marisol García, Marc Pradel, Jesús Vicens.